To be the logical choice for all your residential or light commercial demolition and deconstruction needs. We provide the most efficient, cleanest, and safest client-respectful demolition services at a great value, and we GUARANTEE you'll be satisfied with all the work we perform

We provide Demolition and Deconstruction services in homes and businesses throughout South-eastern Wisconsin. We perform the safe and efficient removal of all unwanted or deteriorated building materials at the start of your remodeling project. And, after the demolition work is complete, we'll even perform the necessary Framing modifications to keep your project moving.
Typical Demolition projects include the removal of things like plumbing/lighting fixtures, countertops, cabinets, millwork, flooring, drywall, framing, windows, doors, masonry, roofing, siding, trim, etc., you name it, we'll remove it.
Typical Framing modifications include things like the installation of load-bearing headers/beams (where bearing walls are removed), the relocation of window and door openings as well as the framing of interior walls, all to accommodate the new floor plan.
Upon removal of all unwanted materials, we determine the best disposal strategy, albeit recycling, repurposing, donation, or dumpster, to provide you with the best value while being responsible stewards to our community and future generations.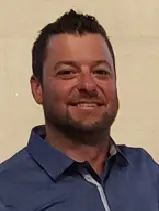 Andy Hall is a partner/founder of DEMOLATORS and functions as our Projects Manager. Andy has 20+ years in residential and large commercial carpentry, general construction, and concrete. From residential carpentry to union carpentry to concrete finishing, then steel stud framing to Project Management for national Commercial Contractors, his experience is extensive. Andy and his wife Heather have four children, AJ, Dustin, Lucas, and Haley.